Do you want to be an accountant? Here are some tips from successful accountants. You can follow these tips to progress in your career.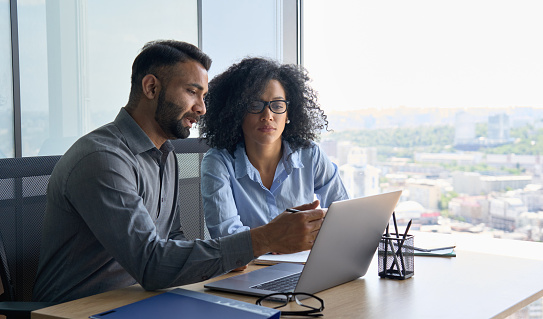 1. Keep Accurate Records
The most important thing you can do as an accountant is to keep accurate records. This means keeping track of your income and expenses, as well as any other financial transactions you make. By doing this, you'll be able to stay on top of your finances and avoid any potential problems down the road.
2. Stay Organized
Another important tip is to stay organized. This means having a system in place for tracking your finances and keeping all of your records in one place. This will make it easier for you to stay on top of your finances and spot any potential problems.
3. Know Your Tax Laws
As an accountant, it's also important that you know the tax laws in your country. This way, you can ensure that you're paying the correct amount of taxes and avoid any penalties.
4. Keep Up With Technology
Technology is always changing, and as an accountant, you need to keep up with the latest changes. This includes knowing how to use accounting software and understanding new laws and regulations.
5. Stay Ethical
As an accountant, you must maintain a high level of integrity. This means being honest in your work and avoiding any conflicts of interest.
6. Be Professional
When dealing with clients, you must appear professional. This means dressing appropriately and acting professionally.
7. Build Relationships
One of the best ways to succeed as an accountant is to build strong relationships with your clients. By developing a good rapport with them, you'll be more likely to get repeat business and referrals.
8. Get Certified
While it's not required, getting certified can give you an edge over other accountants. This shows potential clients that you're knowledgeable and credible, which can make them more likely to use your services.
9. Invest In Yourself
One of the best ways to improve your financial situation is to invest in yourself. Consider taking courses or attending seminars to learn more about personal finance and investing. The more you know, the better equipped you'll be to make sound financial decisions.
10. Create A Budget
A budget will help you stay on top of your finances and ensure that you're living within your means. Be sure to include all of your income and expenses in your budget so that you have a true picture of your financial situation.
11. Live Below Your Means
If you want to get ahead financially, it's important to live below your means. Spend less than you earn and invest the difference. This will help you build wealth over time.
12. Make A Plan
It's important to have a financial plan in place so that you know where you're going and how you're going to get there. Without a plan, it's easy to make impulsive decisions that can end up costing you dearly in the long run.
13. Stay Disciplined
Once you have a financial plan in place, it's important to stick to it. Discipline yourself to stay on track and make wise choices with your money.
14. Invest For The Future
One of the best things you can do for your financial future is to invest in it. Begin investing early so that you can take advantage of compound interest. This will help you build a nest egg that will last throughout your retirement years.
15. Seek Professional Help
If you're having difficulty managing your finances, don't be afraid to seek professional help. A qualified financial planner can assist you in making sound investment decisions and help you develop a plan to achieve your financial goals.
If you're thinking about becoming an accountant or are already working in the field, following these tips can help you be successful.
By keeping accurate records, staying organized, knowing your tax laws, keeping up with technology, being ethical, appearing professional, building relationships, getting certified, investing in yourself, creating a budget, living below your means, making a plan, staying disciplined, investing for the future, and seeking professional help, you can set yourself apart from the competition and become a successful accountant.
Visit the website if you want to hire one.