What could be a more perfect symbol of your everlasting love than a titanium ring? Titanium is strong and durable, just like your relationship. It's also lightweight and comfortable to wear, making it the perfect choice for an everyday ring.
Plus, titanium rings come in a variety of styles, so you can find the perfect one to reflect your unique personality.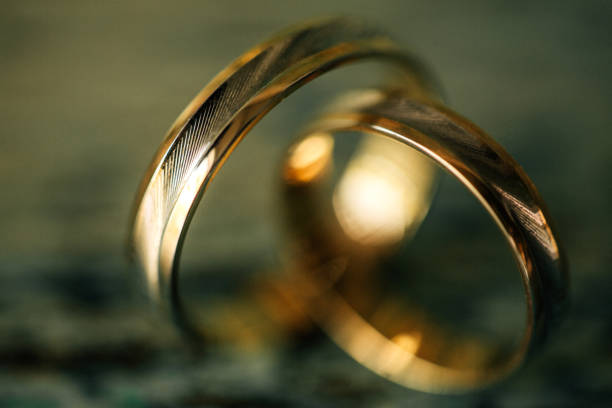 A titanium ring is a popular choice for a wedding ring because it is both strong and lightweight. It is also non-corrosive, meaning it will not corrode or tarnish over time. This makes it a good choice for someone who wants a ring that will last a long time.
Titanium rings are also available in a variety of colours, so you can find one that matches your personality or your wedding theme. If you are looking for a unique wedding ring, consider choosing a titanium ring.
But what makes titanium rings so popular? Aside from their durability and hypoallergenic properties, they're also very affordable compared to rings made from other materials. And because titanium is a neutral metal, it can be paired with any type of gemstone or band design you choose.
Titanium rings come in a variety of different styles, and they can be customized to suit the individual's taste. Some people choose to have their titanium ring engraved with a special message or design. Titanium rings are also available in a range of different colours, including black, grey, blue, and pink.
The 7 Best Things About Titanium Ring
When you're looking for a ring that is going to be both stylish and durable, titanium is the way to go. There are many reasons to love titanium rings, but here are seven of the best:
1. Titanium is incredibly strong and durable. It's about four times stronger than steel, so it can withstand a lot of wear and tear.
2. Titanium is lightweight. This makes it comfortable to wear, especially for people with smaller hands.
3. Titanium is non-allergenic. It doesn't contain any metals that could cause an allergic reaction, making it a good choice for people with sensitive skin.
4. Titanium is corrosion-resistant. It doesn't rust or corrode like other metals can, which means your ring will stay looking beautiful for years to come.
5. Titanium is heat-resistant. It can withstand temperatures up to 1,500 degrees Fahrenheit, so you don't have to worry about it melting or burning.
6. Titanium is affordable. It's a more affordable alternative to gold or platinum, but it still looks just as beautiful.
7. Titanium rings can be engraved. You can personalize your ring with a special message or inscription that will always remind you of your loved one.
There are many reasons to love titanium rings, but these seven are some of the best. If you're looking for a strong, durable, and beautiful ring, then titanium is a perfect choice.
How Much Is A Titanium Ring?
When it comes to titanium rings, you may be wondering just how much they cost. The price of titanium rings can vary depending on the design and size of the ring. However, on average, titanium rings typically cost between $100 and $200.
If you're looking for a high-quality titanium ring that will last for years, then you'll want to invest in a ring that is made from pure titanium. Pure titanium rings are significantly more durable than rings that are made from other materials, such as gold or silver.
So, if you're in the market for a new titanium ring, be sure to shop around and compare prices. You're sure to find a ring that fits your budget and style.